Get clear, get unstuck and find your way to the life you were meant to live
You have an idea that won't go away.
Maybe it's a work of art, a book, a play, a podcast or something that's never been done before. Maybe you have 20 ideas that won't go away.
But you also have a job and responsibilities. Who has the time or energy?
Plus, it's not like you haven't tried. You have. And it was overwhelming!
So you gave up or put your idea on hold or decided that's for other people, not you. 
Or, maybe you have so many ideas,  you're terrified to make the wrong choice. And so you stay stuck.
All you know is:
There is more to life than what you are currently living.

Something in you is craving expression and clawing to be brought to life.

What you secretly dream of feels so far from where you are,  it seems impossible.
I feel more excited than I have in years…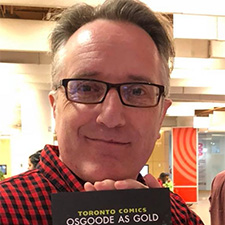 June immediately made me feel safe and comfortable enough to trust her and share the parts of my life that I am unsatisfied with.
With her supportive, focused direction, we were able to identify areas where I wished to improve and come up with positive, specific steps to start accomplishing new goals.
I have already implemented several of these ideas and feel more in control and excited about what I can achieve than I have in years.
Rob Pincombe
graphic artist, television writer, producer

I'm June Morrow and I know what it's like to have multiple competing talents and ideas.
I spent years ignoring my dreams (and God-given gifts), trying to figure out what to next and wondering why I was stuck.
When I remembered who I was,  everything changed.
Since then, I've created and performed two one-women shows; written a book; produced videos; sung in bands; been a stand-up comic, DJ, designer, burlesque entertainer, and more.
I know how to get around the obstacles creative people face on the way to their dreams. I've faced doubt, indecision, time constraints, and day jobs that sucked my life force right out of me.
I know the energy, excitement and bliss that comes when you authentically express who you are. (For me, nothing beats the roar of a crowd!)
And, I know the certainty that comes when you understand your purpose on Earth. Mine is to use what I've learned to help multi-talented, creative people give birth to their dreams.

I was suffering from impostor syndrome…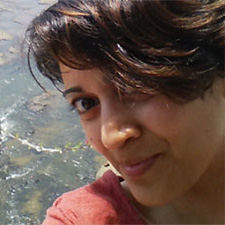 I met June because I wanted to figure out the right path that connects with my purpose. I needed someone who was good at listening and who could help me navigate my thoughts and experiences.
June is that person; a woman after my own heart.
With the diverse paths she has taken in her life and her many accomplishments, she sat quietly and asked me probing (and respectful) questions to understand my motivations and my fears.
Her suggestions will help me no matter which path I choose.
Asma Fatehi
human rights strategist, community builder, world traveler
If you want to:
Discover your purpose and gain clarity about which direction, project, or step to focus on next to get unstuck and create momentum toward a life you love
Gather the courage to bring your ideas to life and put them out in the world so you can hone your talents, gather a portfolio of wins, and feel pretty freakin' good about yourself
Show self-doubt who's the boss and develop the rock-solid confidence you need to remain focused and resilient in the face of inevitable challenges
Get out of your head, into action, and find the time and energy to pursue your vision to experience more energy, joy, and excitement now
Connect with more people who get you so you can feel supported on your journey
Come out of the shadows, claim the life the Universe meant for you and, in turn, make the world a better place with your gifts

So much more than I expected…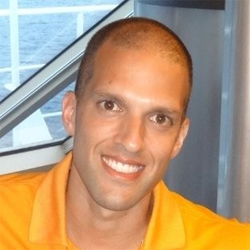 My Get Unstuck Session with June accomplished so much more than I expected.
After listening attentively as I explained where I am in terms of growing my small business, June uncovered the alignment between what I wanted to do, and what I'm truly meant to do.
From there she helped me develop a plan and provided some connections and resources to make that plan viable. My goals are now much more concrete and attainable after just one session of coaching.
Michael Kurup
personal trainer, entrepreneur, world's biggest basketball fan