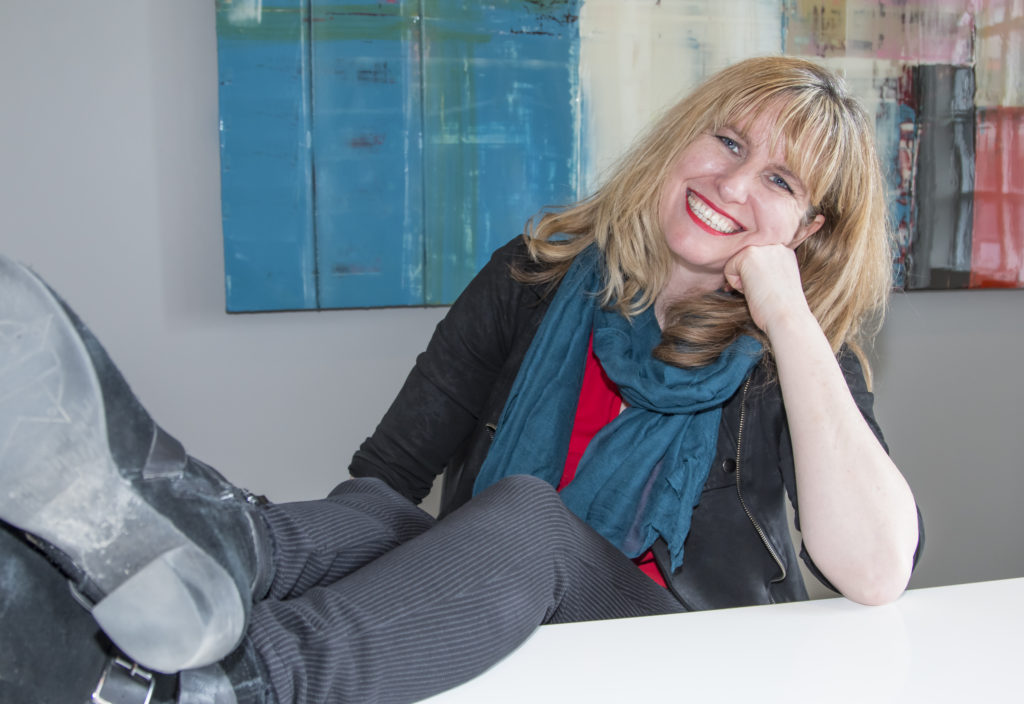 I'm June Morrow: a coach, teacher and guide on your journey to a life filled with purpose, energy, and joy.
Nothing makes me happier than sharing something I've learned in a way that prompts people ready to connect with their higher purpose take those first, second or 588th beautiful steps toward creating something for others and living in alignment with the person they were meant to be.
Change is my bitch. She's also my best friend.
Every time I've ignored her, she's kicked me in the ass.  Every time I've listened, no matter how frightening her requests have seemed, she's paved my way.
We've had quite the adventure so far.
I've been a stripper, journalist, playwright, stand-up comic, DJ, web designer, fitness instructor, communications consultant, dating coach, author and facilitator (to name a few of my more exciting adventures).
An award-winning speaker, I've toured Canada with two one-women shows, graced the stage at TEDxOPS, and had my video Finding Your Truth in Life viewed over 170,000 times.
In everything I do, I learn and then I share what I learn in a way that inspires others. It's who I am. It's what brings me joy. It's what I can't help but do it. 
You were also put on this planet for a reason.
Part of my purpose is to help you remember and connect with this.
As a natural-born editor, it's always been easy for me to spot the themes in a life story and assess what's relevant. When my clients are aligned with their mission and the person they came here to be, I literally get shivers. 
I marry the spiritual with the practical, the dreaming with the doing.  
I stand for authentic connection, creativity, learning and discovery, spirituality, integrity, and personal growth.
I love walking, water, history, singing, and trees. I am an empath, an intuitive, and a connector of the dots.
I help people find their way.
And so Wayfinder here I am, a fellow Wayfinder happy that our paths have crossed.
For however long we journey together, may you remember the bundle of brilliance that you already are and let that be the light that navigates you home.
xo
June