Bio Portfolio - Serial Entrepreneur
Although he'd been the focus of numerous articles, Rivers Corbett, a serial entrepreneur, lacked an up-to-date bio. At 58, he wanted something that reflected his legacy and his latest venture: a company providing custom online cooking classes.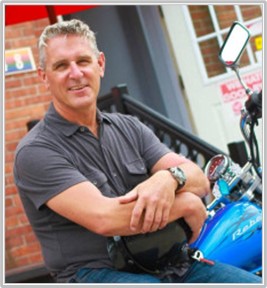 Although not a cook, Rivers Corbett has the recipe for businesses that stand out. 
In 1998, he invested $2,000 in a small start-up bringing chefs into people's homes. By 2020, it had grown to a multi-million-dollar talent agency providing chefs for private and corporate events including cooking classes in Sobeys and other retailers.
When COVID halted that business, he launched ChefTorial, an online company with operations in three countries that brings experiential culinary classes to virtual events such as corporate conferences, fundraisers, and dinner parties. 
He's also the man behind Relish, the former iconic Atlantic Canada burger chain known for its gourmet sandwiches and welcoming approach to customer service.
The secret ingredient in all these ventures?
He zags where other people zig. In short, Rivers does things differently.
After earning his MBA, he discovered his love of start-ups when he took over several companies in New Brunswick from his father. He's since evolved into a passionate advocate for entrepreneurship.  
Rivers has been a member of Startup Canada's National Advisory Council, was the entrepreneur in residence for both the Province of New Brunswick and the University of New Brunswick and is the author of 13 Fears of Entrepreneurs.
Other accolades include being named Fredericton's Entrepreneur of the Year, recognized in Profit Magazine's Hottest Start-ups List, and listed as one of Canada's Top Ten Mentors.
Today, Rivers continues to help businesses succeed through Headspace for Entrepreneurs, a community of global businesspeople and a podcast of the same name.
His desire to inspire includes being open about his experiences with depression, something he says more founders need to be aware of given the stresses in running a business.
In his personal life, he's hung out with Kevin O'Leary, had the Stanley Cup in his house, and is one of the biggest New England Patriots fans you will ever meet.
But what motivates Rivers Corbett most isn't business, football or food.
His biggest legacy and the lighthouse that continues to guide him are his three children, and their continued pride in calling him dad.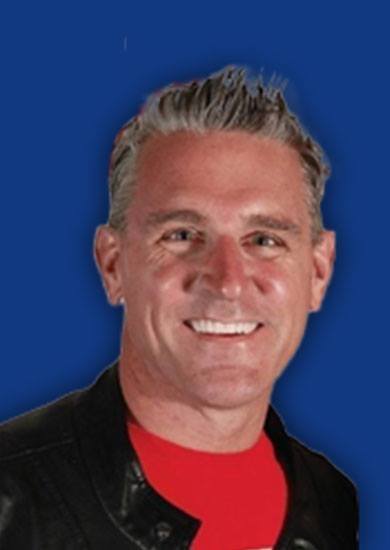 I had always thought it would be an important part of my legacy to tell my story, but I didn't know where to start. I didn't have to be concerned. June is a rockstar in listening and subsequently bringing a journey to life in a way that embodies the underlying lessons and evokes the pure emotions.  I can see myself using this for my business messaging while at the same time sharing it with my friends and family. What a treasure!