DO LESS. MAKE A BIGGER IMPACT.
Simplify your marketing to enroll more clients
APPLY FOR A CLIENTS & CLARITY VIP DAY
You're a coach or course creator who wants to make a difference but your marketing just isn't working.
If you answered yes to any of the above...
You don't have a marketing problem. You have a clarity problem.
Lay the foundations of a people, purpose and profit driven, coaching business in just 8.5 hours.
Clients & Clarity VIP Day
Marry your passion with a target market that's searching for it.
Create freebies that draw your ideal clients closer to you and programs that sell.
Go from frazzled to focused with a marketing funnel that works for YOU.
YOU'LL LEAVE WITH A CUSTOM MARKETING BLUEPRINT
INCLUDING:
A PLAYBOOK TO UNDERSTAND
THE MINDS & HEARTS OF YOUR IDEAL CLIENTS
A MARKETING STRATEGY THAT ALIGNS WITH YOUR VALUES, GOALS AND CAPACITY
YOUR FLAGSHIP PROGRAM, COURSE, OR MEMBERSHIP AND THE WORDS TO DESCRIBE ITS WORTH
A COMPELLING FREE OFFER
THAT MOTIVATES THE RIGHT PEOPLE
TO TAKE THE NEXT STEP
When you deeply understand your audience,
your marketing and programs write themselves.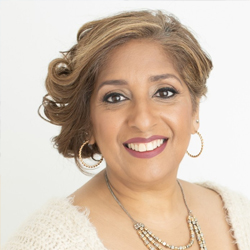 With the pandemic, I pivoted to a new area of coaching and needed guidance on my marketing.
In our Clients & Clarity VIP, June took my ideas and crafted them into targeted programs and a comprehensive marketing strategy. She helped me intentionally focus on a new client base and create marketing content that speaks to and connects directly with that audience. This content also now informs how I showcase my products and engage in sales conversations.
As a repeat client who has received amazing service and results through June's expertise and care, I highly recommend her!
Stop thinking about your program and start enrolling people in it.
Invest in a Clients & Clarity VIP Day
$1250 or $325/month for 4 months 
Tax deductible from your business income in Canada.
Availability limited to four VIP clients per month.
Apply now with a 30-minute call.
WHAT HAPPENS WHEN YOU CALL?
We meet on Zoom. I'll ask you about your business, your challenges, and your goals.
If we determine you're a good fit for a Clients & Clarity VIP Day, awesome! We'll pick a date and set it up. If not, I may recommend one of my other services or suggest another professional who can help you. 
I'll never push you to buy anything (that's not my style and it's not the style of my clients). 
Ready to take the next step?
* Ask me about a Magnetic Messaging VIP Day to amplify your content marketing
Stop doing all the things.
Start doing the things that matter.
Apply for your Clients & Clarity Day
Availability limited to four VIP Day clients per month.
I spent over $20,000 learning this stuff so you don't have to.
I started my first coaching business in 2016 while working full-time as a communications consultant in the public service.
At the time I was a dating coach and although I knew a lot about my area of expertise, it soon became clear I didn't know much about how to promote it. So, I made it my mission to learn more.
Over the next five years, I spent over $20,000 on courses, programs, and coaches. Some were great. Others were far too ambitious for the start-up stage of business.
I applied what I learned, noticed what worked and what didn't, and started sharing my experiences with other new and pivoting coaches and course creators.
And… when I niched down to helping a very specific audience with a very specific problem my business boomed.
This is what I want for you!
My genius lies in taking people's ideas and organizing them into audience-driven heart-centered programs and marketing strategies that connect.
I collaborate with you during our VIP Day as much as I consult, and when you feel stuck, I put on my coaching hat to help you clear any blocks you may have around being accepted, money, receiving, or visibility. 
My clients inspire me and it's an honour to help them expand their reach and inspire others. 
Marry your passion with a program people want to buy.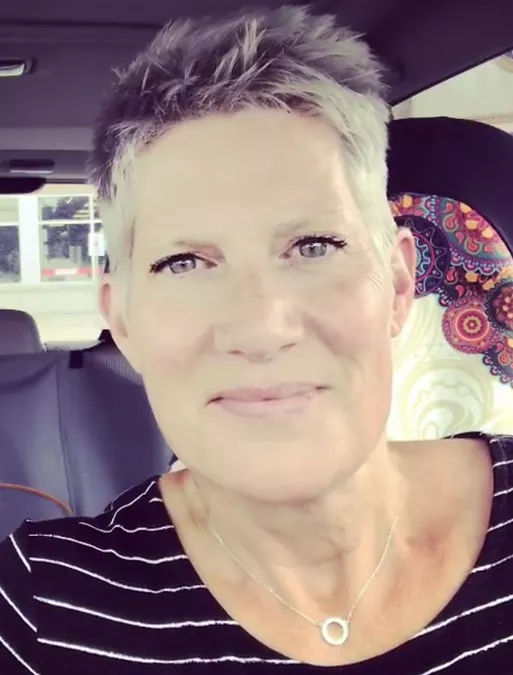 After working with June, I now know who my ideal client is and what I truly offer. She gave me the clarity and guidance I needed to define my services and during our work together, I felt heard as well as helped.
I highly recommend her for any entrepreneur looking for more clarity in their communications.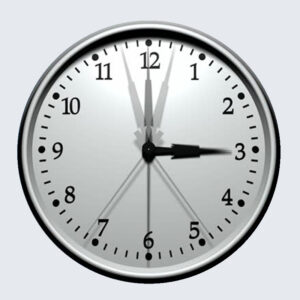 We meet one-on-one for 8.5 hours (including breaks) on Zoom.
A month before your day, I'll send you market research questions and instructions on how to find people to interview. Over the next few weeks, interview as many people as you can. This will give you valuable insights that we can use to build your client avatar, program and free introductory offer. 
In the week before your VIP Day, watch your email for your workbook and agenda. (I'll be filling in this workbook during our day as well as taping the entire thing so don't worry about taking notes if you prefer to just talk.) 
During our day, I'll lead you through a series of questions in the workbook (and others as they arise) to help you get clear on your target market; your sales funnel; program structure, benefits and outcomes; and introductory free offer.  
At the end of the day, I take everything we've done and over the next week, put it into your official Marketing Blueprint including your Client Playbook, program or course outline, copywritten sales pages for your program or course and introductory free offer
Then, if you'd like to keep working with me to flesh out and amplify your content marketing, you'll get 25% off of a Magnetic Messaging VIP Day.  
Apply for your Clients & Clarity Day
Availability is limited to four VIP Days per month. 
Make a bigger impact with less effort.
When you work full-time or have other clients, your time and energy are limited.
Cut through the competition, start building a solid base of clients, and finally make a living doing what you love.
Clients & Clarity VIP Day
One day to build the foundation of a purpose, people and profit-driven coaching or teaching business
Connect with the hearts and minds of your ideal clients.
Simplify your marketing.
Create a program that sells.
How much time and energy would you save if you could have the following in less than 7 days?
Book Your Clients & Clarity Day
Availability limited to four VIP clients per month.
$1250 or $325/month for 4 months 
(Tax deductible from your business income in Canada.)