Connect with your calling and get on the path to the life you were meant to live.

I offer two packages depending on your needs: The Wind at Your Back Program and the Kickstarter Program.
From burnt out and bored to blossoming in your calling
The Wind at Your Back Program
24 sessions to get clear on your purpose, step onto your path and make consistent progress toward a career and life you love
This is right for you if:
You currently have a full-time job but feel that your work doesn't reflect who you truly are or who you could be

You crave focus and a crystal-clear vision to illuminate the right path for you

You secretly want to create something that will make a difference but are afraid you aren't good enough or people will reject you

You have competing demands for your time and energy that make it all too easy to slip into a Netflix-induced coma at the end of the day

You could benefit from having someone to be accountable to along with a support system to champion you along the way

You are ready to take steps outside of your comfort zone to make the difference you were born to make in this world
Transformation in action:
Get crystal clear on what actually drives you and discover your perfect path
Discover your values, your gifts, your purpose and the difference you are here to make

Pinpoint your destination and receive an easy-to-use road map to get you from where you are to a life that aligns with who you truly are

Match your calling with a market that needs it

See your future to develop the faith to step into it
Blast through the subconscious roadblocks holding you back
Illuminate your fears and cut the chord on old stories that no longer serve you,

Slay your "Yah buts" one by one

Let go of uncertainty, stop second-guessing yourself and develop the conviction to take those first, second and 100th step on your path
Get the support of those around you even if they don't understand
Streamline your life and put the wind at your back.
Discover how to go from overwhelmed to calm, cool, organized and on-course

Uncover previously hidden time and energy

Find ways to make your current job support your new mission, even if you decide to leave it

Implement strategies to deal with distracting and competing ideas
Experience the magic of momentum and create a portfolio of wins
Let go of imposter syndrome

Find your tribe and a community of champions

Take your first fantastic leap and reach your first milestone

Start making the difference you were born to make
Six months to set the course for the rest of your life
Consists of:
24 weekly one-hour one-on-one sessions

A step-by-step action plan to get you from where you are now to where you want to be

Individualized guidance and accountability along the way

BONUS: an exclusive 90-minute Hidden Resources Round-up to help you identify all the people, places and things at your disposal to pave the way to your next major milestone in less time than you ever expected.
Investment:
US$3600 if paid in full or $600 per month over six months
(Canadians please contact me separately for current rate)
So much more than I expected…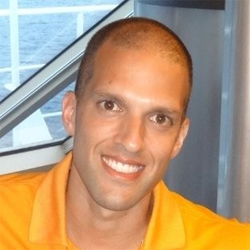 My discovery session with June accomplished so much more than I expected.
After listening attentively as I explained where I am in terms of growing my small business, June uncovered the alignment between what I wanted to do, and what I'm truly meant to do.
From there she helped me develop a plan and provided some connections and resources to make that plan viable. My goals are now much more concrete and attainable after just one session of coaching.
Michael Kurup
personal trainer, entrepreneur, world's biggest basketball fan
---
The Kickstarter Program
Lay the foundations to stepping into a life that is meaningful for you in three 90-minute deep-dives. 
Vision. Mindset. Strategy.
Get crystal clear on your vision and why it's so compelling so you can stop second-guessing yourself, simplify your life and streamline your efforts

Slay your "

yah

but"s and show your self-doubt who's the boss so you can navigate your journey with courage, confidence, and consistency

Chart the course to your destination and map out the major milestones so you can stay focused, and make progress doing the things you were put on this earth to do
This is right for you if:
You are done with spinning your wheels and ready to move forward with the work you are meant to be doing

You are ready to break your self-defeating habits, step into the unknown and become the leader in your life

You've never worked with a coach (or June as your coach) and want to experience the value it brings before committing to a longer program
Consists of:
Thee intensive biweekly 90-minute sessions to be taken within two months.
One 90-minute clarity & calling intensive to discover where your talents, experience, and passions converge with the difference you want to make in this world so you can have a clear and compelling vision statement that propels you forward.

One 90-minute inner critic detox so you can recognize self-sabotaging stories and render them powerless as you progress toward your dreams

One 90-minute goal setting session so you set yourself up for success by mapping out milestones and timelines that work for, not against you, on the path to your calling
Investment:
US$465
(Canadians please contact me separately for current rate)
Insight, wisdom and connections…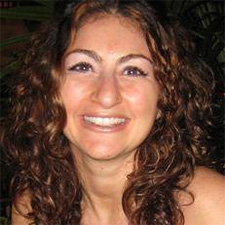 June continually brings insight, wisdom and compassion to my life.
I am grateful for the beautiful connections made under her guidance and strongly recommend her to anyone looking for more support and authenticity in their lives.
Paula Vital
yoga therapist and mindfulness coach
---