MARKETING DOESN'T HAVE TO FEEL MANIPULATIVE.
The Authentic Messaging Academy
You're a life coach, healer, or spiritual consultant who dreams of uplifting people with your gifts.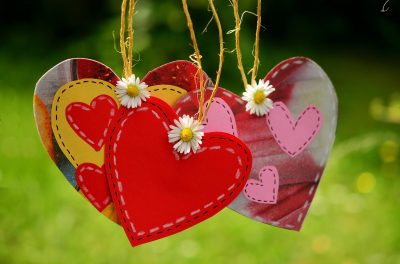 You want to transform lives and make this planet a better place.
You've got a story to share and a message to spread.
You want to make an income doing something that reflects who you are.
You know you need to be more visible but the thought of coming across like a pushy salesperson is your worst nightmare.
Instead, you do one or more of the following
GIVE, GIVE, GIVE TO THE POINT OF EXHAUSTION
Create value post after value post (without actually asking for anything or letting people know what you do).
Give free session after free session or try to solve people's problems on discovery calls or in their first interaction with you. 
BITE OFF MORE THAN YOU CAN CHEW
Show up on every single channel and try to reach as many people as possible (without bothering anyone). 
Follow some impossible to implement strategy designed for businesses with an entire marketing team.
PROCRASTILEARN OR PROCRASTICREATE
Take free webinar after free webinar, switching tactics every month to follow the latest social media trend or guru's advice.  
Hide out perfecting your website, your brand, your program, your systems, or your tech (thereby avoiding uncomfortable and more risky  interactions with people.)
SHOW UP ONLY WHEN INSPIRED 
Post, send out emails, or attend networking events randomly when you are moved to do so (or feel guilty for not doing so) but otherwise don't do anything involving actual human interaction to promote your business.
And wonder why you're getting so little engagement.
If this is you, know this:
There is nothing wrong with you!
(In fact, I bet you are compassionate, a great listener, and someone your clients would be lucky to have on their side.)
It's just no one taught you how to
Become more visible in a way that aligns with your personality.
Create messaging that helps people feel safe enough to take the next step with you.
Connect one-on-one in a way that raises everyone's vibes and makes people want to work with you.
Become rooted in your mission in a way that makes you unswayable.
Heal your inner child so that your Higher Self can steer the ship.

The Authentic Messaging Academy
GET THE MINDSET, KNOWLEDGE & PRACTICAL SKILLS TO ATTRACT MORE CLIENTS IN AN HONEST, EFFECTIVE & COMPELLING WAY

You'll graduate with
A DEEP UNDERSTANDING OF WHAT YOUR IDEAL CLIENTS CRAVE
A MARKETING STRATEGY THAT ALIGNS WITH YOUR PERSONALITY
A COMPASSION-BASED SYSTEM FOR CREATING EMAIL, SOCIAL MEDIA AND OTHER CONTENT
A COMPELLING GIFT THAT HELPS PEOPLE FEEL SAFE ENOUGH TO TAKE THE NEXT STEP WITH YOU
Plus, You'll Discover How to Get Out of Your Own Way to
CULTIVATE BELIEFS THAT ELEVATE YOU AND YOUR BUSINESS
NETWORK WITHOUT FEELING LIKE YOU'RE BEING NEEDY, PUSHY OR FAKE
HAVE HEART-CENTRED CONVERSATIONS THAT LEAD TO MORE ENROLLMENTS
All while implementing your learning with real posts, emails, and interactions.
What's Inside the Authentic Messaging Academy
When you deeply understand your audience,
your content writes itself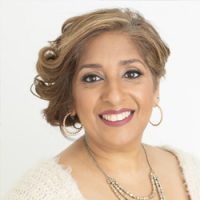 I had been wanting to start a business for a long time; I did little things here and there, but getting an actual functioning and sustainable initiative off the ground seemed impossible. June Morrow's program changed all of that.
The combination of videos, individual work, group collaboration and accountability, and coaching calls in June's program helped me to understand the foundations in a clear and accessible way. More importantly, June guided me to understand I wasn't just selling a service, I was answering a profound call about what I was put on this earth to do. This powerful realization brought my perspective, approach, intention and motivation into alignment.
Then the magic started! The Monday after our last weekend coaching call, I sold my first course! I'm absolutely thrilled with the results and highly recommend June!
Here's How The Authentic Messaging Academy Works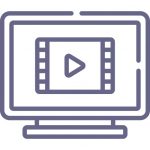 Each week, you'll receive a new video module as well as any associated exercises or assignments.
Work through these at your own pace at any time during the six months you're enrolled in the academy.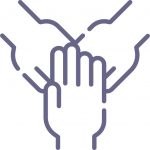 Attend the weekly group coaching calls on Tuesdays from 6:30 pm to 7:30 pm EST for on-the-spot coaching and to have any questions answered. 
(Can't make it? I'll send you the replay, addressing any questions you may have sent in advance.)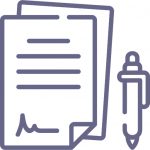 Content Creation Co-Working & Review Sessions
Imagine having an expert editor and advisor beside you while you work!
Attend one or both of my weekly online content creation co-working sessions to work on your emails, social media posts, or Authentic Messaging Academy assignments for that week. 
Tuesday mornings from 9 am to 11:15 am EST 
Saturday mornings from 9:30 am to 11:45 am EST
We start each session with a powerful meditation to help you connect with the hearts of your ideal clients. Set an intention, get to work, and check back at the end of the session to celebrate your progress and note any lessons learned.  
Need advice, feedback, or assistance with something you're creating or working on? Connect with me in a breakout room for one-on-one guidance. 
Is The Authentic Messaging Academy Right for You?
Isolation is a dream killer. I show you how to step out of it.
Hi. I'm June Morrow.
I help emerging coaches, healers, and transformational consultants step out of isolation and build authentic connections with communications, messaging, and marketing that inspires them and their audiences.
For me, marketing is about more than enticing someone to buy your service. It's about building a compassionate relationship with another human being.
It's about helping people feel safe, seen, and not alone in whatever problem they are struggling with. Above all, it's about helping people see that there is hope.
I spent over 20 years working as a journalist, copywriter, video producer, engagement specialist, and trainer.
I also spent five years as a coach. During this time, I created over 1,000 pieces of social media content, developed multiple web pages, produced dozens of videos, and sent hundreds of emails.
At one point, a reader randomly sent me $250 to thank me for inspiring her with my content. 
That's when I realized I could help other businesses with theirs.
I believe that the best content not only inspires your audience – it inspires you to be your best.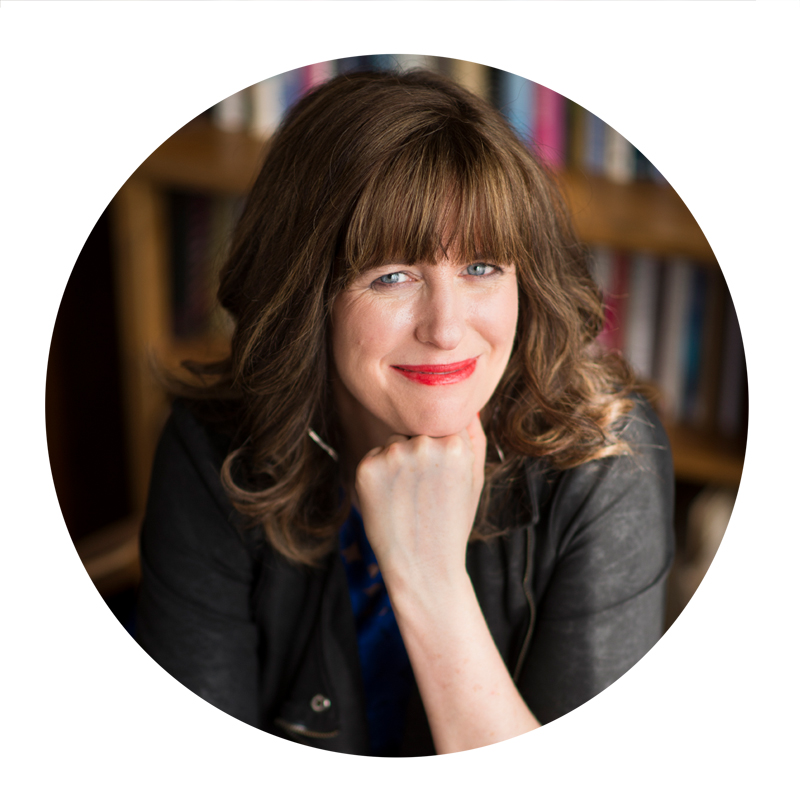 Stop wondering "Should I post this?"
and start confidently creating content that connects.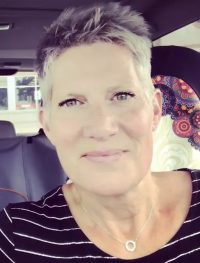 I was spinning my wheels, not knowing where to start with a lot to say and no idea how to say it, where to say it or who to say it to. It was frustrating!
June took my brain dump of ideas and information and structured it in a way that actually made sense. Not only that, she made me feel what I was doing was legit, important and useful. She gave me confidence as well as clarity.
I've since gone from zero clients to 13 and counting! I highly recommend her for any entrepreneur looking for more clarity, direction and support in their communications.
Frequently Asked Questions
You don't need to be pushy or aggressive to sell your services.
You don't need to be constantly on social media to sell your services.
You don't need a perfect website, brand, or backend system to sell your services.
You are already good enough exactly as you are. 
And you have everything you already need to take the next step. 
Get the directions to build more heart-centred connections.
Apply for The Authentic Messaging Academy
 $349/month
(for 7 months)
$2,400 paid in full 
Tax-deductible from your business income in Canada
Clear, Consistent, Compassionate Communication Connects
Expand your audience and connect with more of the right people for your business in a way that feels aligned with who you are.
Cultivate a deeper understanding of the audience you are called to help so you can serve at a deeper level.
Create content that inspires future clients and motivates them to take the next step with you.
Stop changing directions based on what's trendy or what some guru says and become more focused, consistent and effective.
Breakthrough internal barriers holding you back and become more of the person you were born to be.            
WHAT HAPPENS WHEN YOU BOOK A CALL TO APPLY?
We meet on Zoom. I'll ask you about your business, your challenges, and your goals.
If we determine you're a good fit The Authentic Message Academy, awesome! I'll enroll you on the spot and you'll receive your first lesson within the week. If not, no worries. I'll never push you to buy anything (that's not my style, it's not the style I teach, and it's not the style of my clients. 
Ready to take the next step?
Know what to say and how to say it (in a way that sounds like you).
Attract your ideal clients with content that pulls rather than pushes.
Apply for The Authentic Messaging Academy