The Callings Program
Six weeks to finally know what you are here for and get on the right path for you.
Get crystal clear on the road that is calling you.
Overcome self-doubt by shining a light on the experiences that have been secretly preparing you for this journey all along.
Slay your "yah buts" and cultivate the courage to say yes to the deepest longing of your heart.
Master you mindset and align your life with your soul's highest purpose.
This one-on-one program is right for you if:
You currently have a source of income but feel that your work, job or life doesn't reflect who you truly are or what you could be.

You crave a higher sense of purpose and meaning in your life.

You want to make a difference in this world.

You are open to exploring paths to access an infinite source of inner wisdom.

You are ready to experience more joy, energy and fun in your life.
This program is not right for you if:
You believe that the world is only what you can see.

You abhor introspection and looking closely at your life.

You aren't ready to let go of outdated beliefs that are no longer serving you.
I was suffering from impostor syndrome…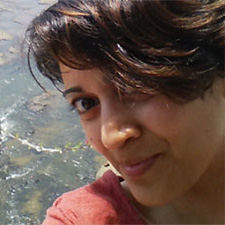 I wanted to figure out the right path that connects with my purpose and needed someone who was good at listening and who could help me navigate my thoughts and experiences.
June is that person; a woman after my own heart.
With the diverse paths she has taken in her life and her many accomplishments, she asked probing (and respectful) questions to help me understand my motivations and my fears.
Asma Fatehi
world traveler, human rights strategist, community builder
What's included: 
We'll meet for six biweekly 60-minute sessions on Zoom. During each sessions, I'll explain that week's concept, we'll discuss how to apply this in your life, and you'll receive an assignment to put it into practice.
Week 1: Connect with your higher self
Debunk common myths about callings. You'll take an in-depth look at your why you do the things you do and learn an easy to use technique to instantly connect with your higher wisdom at any time.
Week 2: Connect with your joy in action
Go on a treasure hunt to discover the buried gold in your life. We'll illuminate the difference you've already made in life and what your impulses are telling you about the right direction for you.
Week 3: Connect with the Divine
The Truth lies within. You'll learn methods to declutter mental chatter and access that "still, small voice" that knows what's right and wants only what's best for you.
Week 4: Connect with difference-making
Anger can destruct or it can create. What bothers you points to the difference you are being called to make. You'll get even clearer on why you do the things you do, the communities, causes, and topics that matter most to you.
Week 5: Connect with courage
You now have an inkling of what you really want to do and it terrifies you. Congratulations! You've found your calling and every bone in your body is going to want to resist it. This week, we slay your yah buts and inner defenses and, if you are still in choice, you learn a powerful technique to decide what path has the highest resonance with you now.
Week 6: Connect with your community
Like any hero, you will need a community of helpers and mentors to help you get to where you are being called to go. In this final section, you'll discover how to deal with naysayers in your current life and find the people who will support and propel you on your journey moving forward.
Insight, wisdom and connections…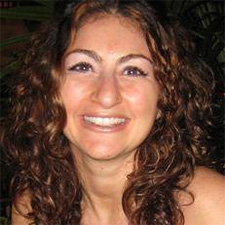 June has brought insight, wisdom, and compassion to my life.
I am grateful for the beautiful connections made under her guidance and strongly recommend her to anyone looking for more support and authenticity in their lives.
Paula Vital
public servant, yoga therapist, mindfulness coach
Price 
US$850 (or three monthly payments of US$283)
How to Apply
Book a Zoom video call with June to confirm that this is the right program for you.