Website Copywriting for Small Businesses
When you started your business, you wrote your own site but now you've grown. 
You could update it yourself but…
Learning how to write persuasively, layout your pages, use SEO, get up to speed with headline writing, craft calls to action, and all the other skills a professional copywriter brings to the table isn't exactly how you want to spend your days.
As your partner in prose, I ensure that every word on every web page speaks to the heart of your ideal client and encourages them to connect with you.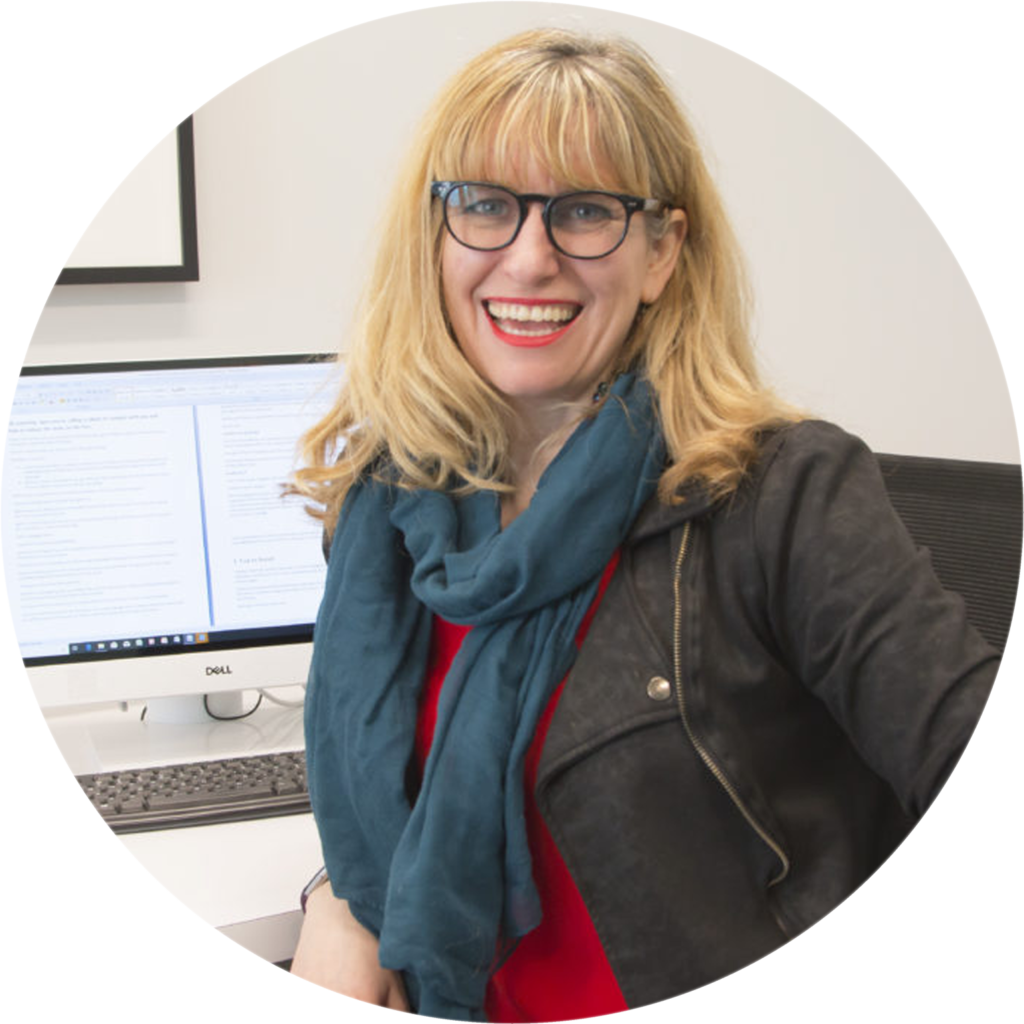 Take Your Website from Meh to Magnetic
June was a professional through and through. She provided fresh eyes on my site and her assessments of where I could improve resonated. I highly recommend June to any looking to get copy written by someone who genuinely cares about and invests in the project.
First, we spend half a day together where we: 
Determine your site's primary objective.  
Take a deep dive into your target audience. 
Parse out your service's features and benefits.
Determine your differentiator. 
Look at your story. 
Determine your keywords.
Based on this information, I craft copy for your web pages that speaks directly to your ideal audience in your voice with strong calls to action. 
Prices start at $2,000*  for a four-page site including home page, about page, 1 services sales page, a contact page, and keyword incorporation. Turnaround typically takes four weeks and includes one round of edits.  Individual page copywriting is also available.
 *Discounts available for clients of The Authentic Messaging Academy. Contact me for details.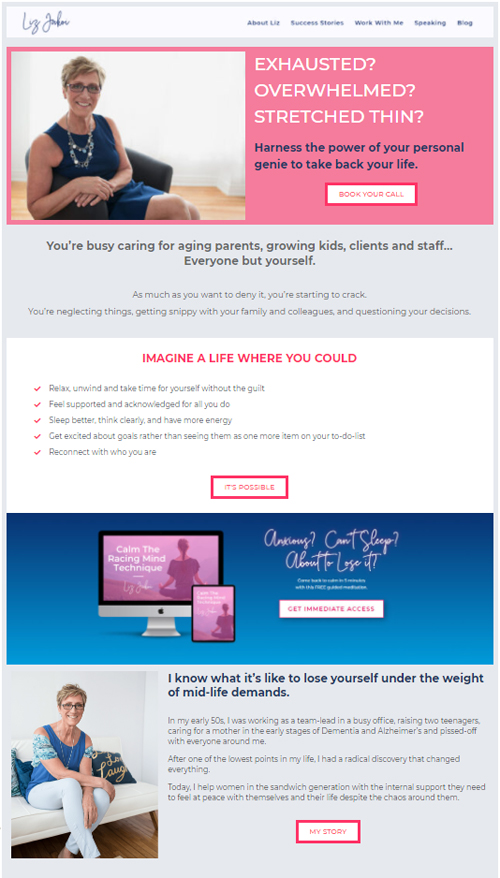 The Problem
Liz Jakoi became a coach after losing 80 pounds in one year. Originally, she helped women with their physical fitness goals. Over time, however, she shifted to mindset coaching for professional midlife women overwhelmed by caring for aging parents and growing children while working demanding careers.
Her website needed to reflect this new audience and focus. 
The Solution
After an in-depth interview with Liz, I updated her home page so it clearly defined her dream client today, what they got from working with her, and how she worked. Additionally, I updated her about page to highlight the parts of her own story that would most resonate with her new target audience.
Feedback
I was struggling to find the words and messages that would describe what I do and who I do it for. June listened, heard, and wrote the copy for my website, LinkedIn, and speaker profile. 
After I implemented the changes she suggested, I felt more assured, focussed, and in alignment with my purpose. I highly recommend June for all your communication needs. – Liz Jakoi
The Problem
Nuformat occupies a unique niche in the cybersecurity industry in that it serves small businesses as well as mid-sized firms. The company's original site, however, was long on technical features that its target market wouldn't be familiar with and low on the benefits those technical features provide in keeping businesses safe from attacks. 
The Solution
I reorganized the content and rewrote NuFormat's pages in plain language, putting what would matter most to NuFormat's audience at the top of the page with benefit-laden headlines drawing them down the page. Additionally, I added multiple consistent calls to action on each page, so the audience would always be clear on what to do next. 
Feedback
I came to June because I was looking to update my company website and brochure with more persuasive language that would resonate with my audience. She didn't disappoint. June delivered nine professionally written web pages that clearly outlined the benefits of each of my services and boosted my presence online.
If you are looking for a copywriter who can take technical services and demonstrate their benefits in plain language for a broad audience, I highly recommend June.  – Saif Khan, Nuformat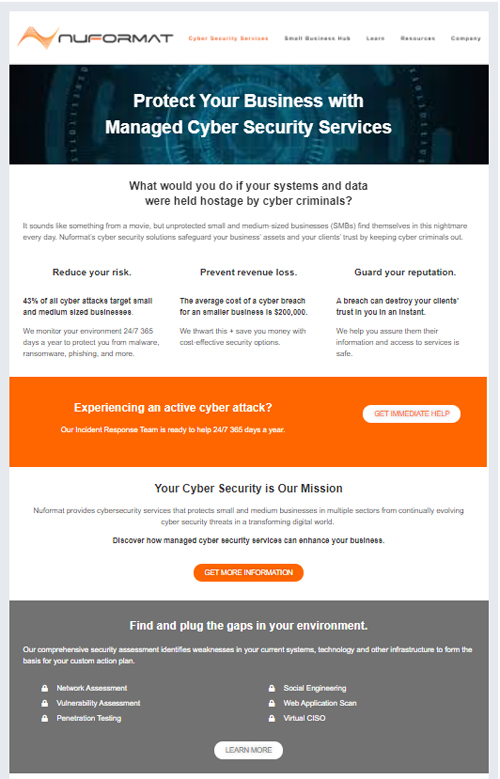 Two words: Love it! My new copy sells with out being salesy!
Establish business legitimacy. Grow your audience. Sell your services. 
Get a complimentary website assesment.