Get out of analysis paralysis and into a life that lights you up!

SPIRIT IN MOTION PROGRAM
16 weeks to:
Connect with your real self. Discover your purpose.
Find your soul's true home.
This is right for you if
You long to do something meaningful with your life but don't know what or have so many ideas you find it impossible to choose
You sense that a part of you is hiding and, as much as people like you, secretly feel like your true community is somewhere else
You crave authentic connections, creativity and genuine self-expression
You are open to the idea that there could be a higher power or energy at play in this Universe that might help you on your journey
You are ready to step out of your comfort zone, let go of the ordinary and live a life you love
Unexpectedly amazing results…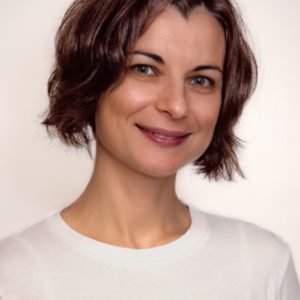 I knew all about my gift, but it just seemed that my gift is so unique that I couldn't see how I could make money off it and also be energized instead of depleted when I give my gift out.
What helped the most was June's presence. The questions that she asked hit the right spot in me and I could see the picture of what I would be delighted to do with my gift and how to do it.
I would recommend June to anyone who wants clarity about what their gifts are and how to offer them to others in a way that is profitable and energizing to oneself.
Marina Levit
real estate agent, best place to live locator
COME HOME TO WHO YOU ARE
Weeks 1 to 4:
Get clear on your purpose and discover the right path for you
Meet your inner battery pack and discover what really lights you up you
See your life story through God's eyes to discern its underlying themes, your purpose and the difference you are here to make
Understand your mission here on Earth and connect with an always-available compass to guide you on the road ahead
Explore the options calling you and, with the guidance of your higher power, clearly see the right path for you
Weeks 5 to 8:
Cultivate the rock-solid faith in the vision that the Universe has placed in you
Map out the route to your destination and set milestones and timelines that work for you
Slay your "yah buts"to uncover the hidden beliefs holding you back and cultivate a mindset that spurs you into action
Connect with your inner cheerleader to release hidden reservoirs of courage
Lay a foundation of self-compassion and experience the beauty of a beginner's mind as you take your first steps on the path to your purpose
Weeks 9 to 12:
Step boldly into your new life and put the wind at your back
Prioritize your activities and simplify your life in the face of competing ideas and demands
Experience the power of authentic self-expression as you start connecting with new communities and people who get you
Learn to say no and lighten your load by letting go of the people, practices and places that no longer serve you
Implement easy spiritual practices that keep you focused, on-course, and energized by your vision
Weeks 13-16:
Experience the magic of momentum and create a portfolio of wins
Take your first fantastic leap and reach your first milestone
Let go of imposter syndrome, and get the low down on how to be an integral part of your new tribe
Continue with the life-changing practices of the first 12 weeks. Tweak and refine.
Reflect and celebrate how far you've come.
So much more than I expected…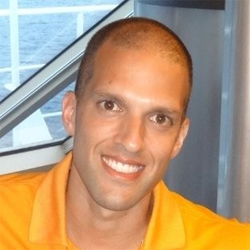 June uncovered the alignment between what I wanted to do, and what I'm truly meant to do.
From there she helped me develop a plan and provided some connections and resources to make that plan viable. My goals are now much more concrete and attainable!
Michael Kurup
personal trainer, entrepreneur, world's biggest basketball fan
INCLUDES
16 one-hour weekly one-on-one live sessions by video
All worksheets and supplementary materials
A step-by-step action plan to get you from where you are now to where you want to be
Individualized guidance and accountability along the way
ADDED BONUS
Receive an exclusive 90-minute Hidden Resources Round-up to help you identify all the people, places and things at your disposal to pave the way to your next major milestone in less time than you ever expected. (Value $250)
Insight, wisdom and connections…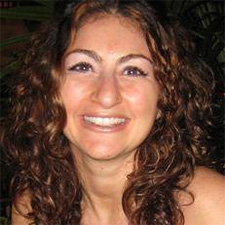 June has brought insight, wisdom, and compassion to my life.
I am grateful for the beautiful connections made under her guidance and strongly recommend her to anyone looking for more support and authenticity in their lives.
Paula Vital
public servant, yoga therapist, mindfulness coach
INVESTMENT
Time:
Aproximately 3.5 hours per week (one hour of one-on-one coaching and two and a half hours invested into your growth)
Financial:
Full package $3600
Taken as any of the four week segments $900 per four-week segment

---